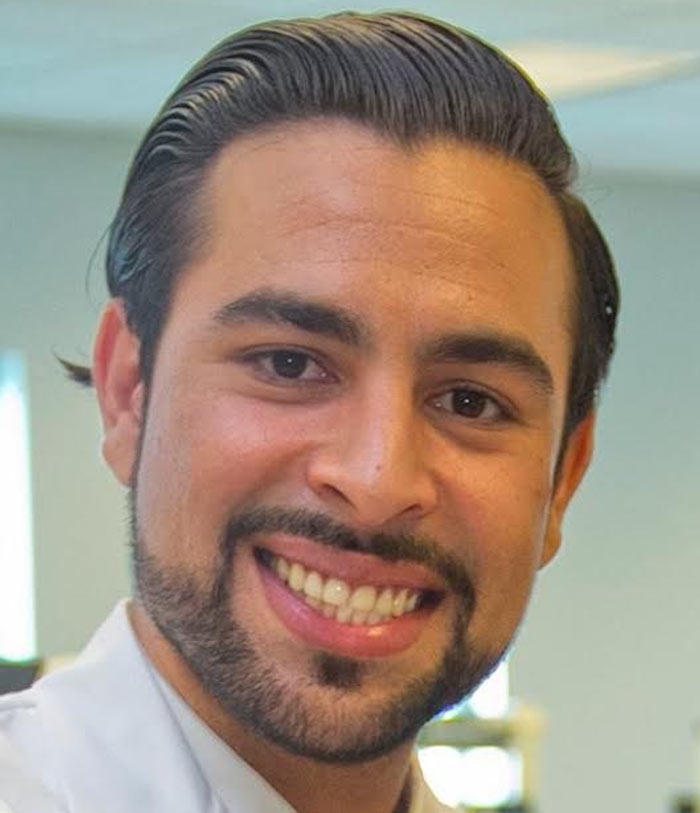 Abdullah Ahmad, DMD
Born in Virginia, Dr. Ahmad (who prefers to be called Dr. Al) has a rich travel history worldwide spanning the Middle East, Europe, Africa, and Asia. This adds to his deep appreciation and understanding of other cultures. Dr. Al is multi-lingual and speaks English, Farsi (Persian/Dari), Pashto, Urdu, and Hindi. He hopes to add Spanish to that list. Transparency, empathy, honesty, and ethics are some of the key principles Dr. Al stands by and implements in his day-to-day practice which complement his conservative approach to dentistry.
Dr. Al received his Bachelor of Science degree in Biology from Stonybrook University in New York. He then moved to Arizona in pursuit of his dental education. He earned his Master's in Biomedical Sciences from Midwestern University in Glendale, Arizona, and went on to earn his Doctor of Dental Medicine degree from Midwestern University's College of Dental Medicine in 2019. After graduating, Dr. Al made the decision to stay in Arizona and has been providing high-quality, personalized, compassionate dental care to patients all around the valley.
Dr. Al's main love is restorative dentistry with an emphasis on aesthetics. His experience also includes but is not limited to cosmetic dentistry, endodontic therapy, surgical extractions, periodontal treatment, removable prosthodontics, and selective orthodontic treatments. His favorite procedures involve endodontics and implantology. Dr. Al is Invisalign, laser, and Botox-certified and is currently seeking certification for sedation and implant dentistry. His passion is to be a well-rounded super dentist that provides a variety of dental services (within his scope) to his patients.
Dr. Al and his wife have been together for twenty years (married ten) and have four lovely children; two boys and two girls. In his free time, Dr. Al enjoys reading, playing chess, doing research, following geopolitics, and traveling. He enjoys watching and playing sports; some of his favorite sports being golf, basketball, football, and soccer. He likes staying up-to-date with the latest technology and advancements in dentistry by constantly taking continuing education courses so that he may provide his patients with the best and most efficient dental care possible.
Dr. Al looks forward to serving your individual needs with his personalized care and calm and professional demeanor.
Favorite quotes:
"The best way to find yourself is to lose yourself in the service of others." – Mahatma Gandhi
"Good, better, best. Never let it rest, 'til your good is better and your better is best." – St. Jerome